ABOUT US
: Unrivalled Expertise & Experience: Unforgettable vacations begin with an expert. Professional guidance is crucial to a smooth and trouble free vacation. Getting it right, and getting it done right are both important. You need not come home and wonder if your trip could have been… should have been… better. At To Africa Tours and Safaris we know Africa intimately, we were born, raised and lived in Africa. With To Africa Tours and Safaris, traveling to Africa isn't't just about taking a trip. It's about giving you an enriching, and often life-changing, experience. We view every phone call or email from a potential client as an opportunity for us share our expertise and excitement about journeying to the continent we call home. Africa is our home and we look forward to sharing it with you!
Deep Roots: There is no substitute for hands-on experience and first-hand knowledge when it comes to planning any vacation. We were born and raised in Africa. We have traveled extensively throughout Eastern and Southern Africa's safari destinations. With our first-hand knowledge and experience we will assist you with choosing the right trip or craft one that meets your personal interests and style of travel.
Exceptional Service & Value: To Africa Tours and Safaris is confident with the quality of our services we provide. We are committed to what we do and how we do it. We understand all the elements that go into designing a safari or tour and we know that detailed operational logistics make the difference between the ordinary and the extraordinary. With our expertise you have the value of hassle free and worry free travel, we take the edge off the anxiety travel planning usually involves, and provide you peace of mind laced with uniquely personalized advise.
Extraordinary Access & Local contacts: On the ground we contract services of highly reputable and respected ground handlers with professional guides and we use great camps, hotels and lodges to ensure that we are providing our clients with a quality product and service. To insure you a seamless and meaningful experience, we have associate offices in each country we feature in our website. With To Africa Tours and Safaris, you're assured of the unique experience.
At the Africa Tours and Safaris we have first hand knowledge :-we have been there:- we have walked the walk, experienced and tasted the culture, we have lived it— we are it! You have our personal resources— the amalgam of our total experience and knowledge.
Giving back: Preservation of the African people and the wildlife is paramount. At To Africa Tours and Safaris we offer you the opportunity to have some impact on conservation of both the people and the wildlife. From experience, we are confident that at the completion of this "once-in –a– lifetime experience", you will be linked to Africa by some special memories. You can secure these ties to the continent by donating to one of the foundations that To Africa Tours and Safari's supports. We will assist you with your donation. Please click on "giving back to Africa" to see a list of some of the foundations we support. You can choose which one to adopt!!!
We invite you to explore the endless possibilities of To Africa Tours and Safaris journeys – to celebrate the world that is Africa—its vastness, its landscapes, its peoples, its cultures- immerse yourself in new experiences and cultures, and come away inspired by what you have seen, heard , felt and tasted. "Take the trip you have always dreamed of taking." Give yourself a gift of Africa!!
Click on the names below to meet To Africa Tours and Safaris team: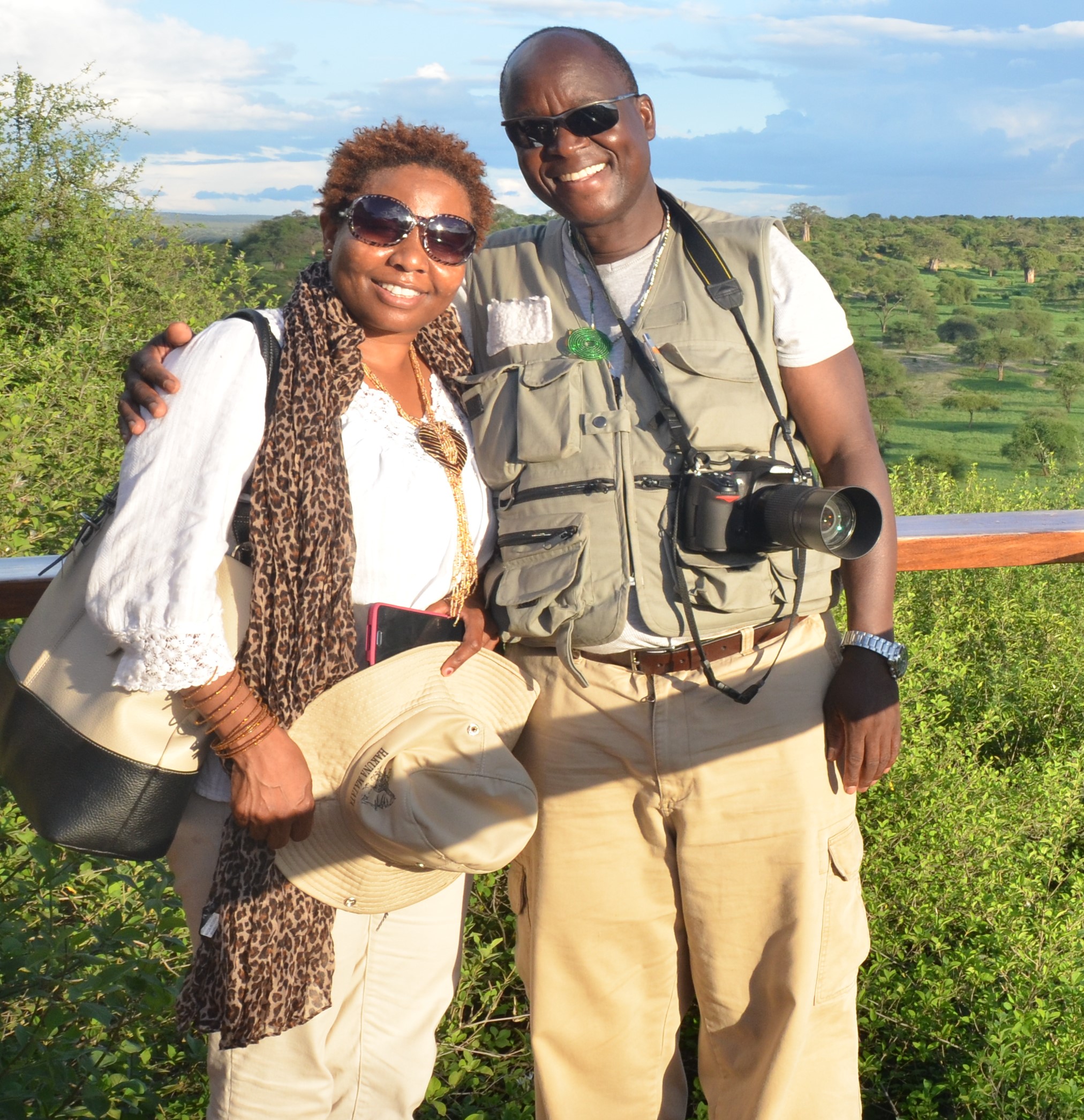 Zighe Mwachofi & Justice Rwechungura